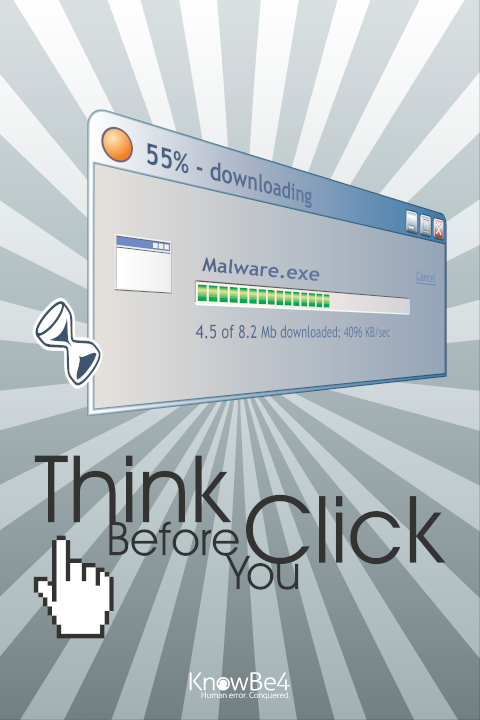 At
Carolina Bank
, we take cybersecurity very seriously. We're excited to be spreading awareness for Cybersecurity this whole month. Please, take this time to become familiar with the latest threats, knowledge, tools and preventions of a increasingly malicious cyberspace. Protect your personal or business financial information by becoming a more technologically aware online user today.
Monitoring Emerging Threats
Technological threats are changing by the minute. Thankfully, the latest updates on vulnerabilities, scams, and various cyber crime can be found on multiple platforms managed by reputable watchdogs, such as: KnowBe4, The National Cybersecurity Alliance, and The Cybersecurity & Infrastructure Security Agency. (Respective Blogs and Newsrooms Listed Below)
Types of Common Attacks
There is a frightening amount of cyber attacks happening everyday, but with proper knowledge the risks to you and your company are diminished. Read about some of the most common types of Cybersecurity attacks, such as Malware, Password Theft, Phishing, and DDos by clicking the button below.
The Impact of Cyber Crime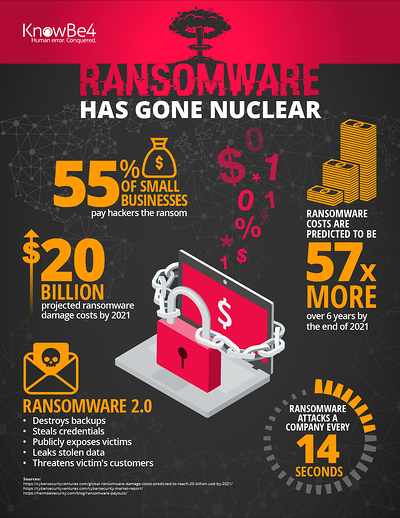 Cybersecurity Tools & Training
There are tools available to you and your business for threat awareness and preparation. Learn how to site the scammer, create better passwords, scan unknown emails and more. Even sign up and have your domain spoof tested. Become a safer user or organization by following the links provided.