Recent Blog Posts
Follow our blog for your latest Carolina Bank News. We'll be blogging about good banking practices: including security and financial advice, the wonderful people who work here, events in our local region, and much more. Keep checking in with us for updates, and follow us on our social media accounts.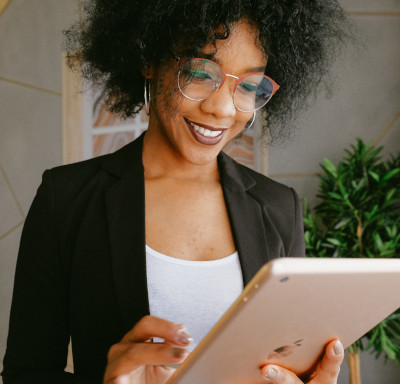 New Website
Posted on 2/18/2021
We've only added. Everything you know and love about Carolina Bank's online banking is still here, and we've only included additional navigation features, tools, and product resources. Part of the enhancements include a product comparison system, a more defined navigation bar, helpful product suggestions, and an ever...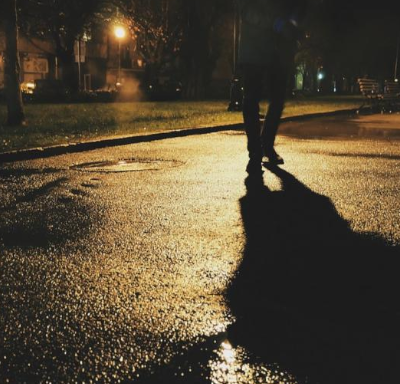 Time Change and Cold Weather
Posted on 1/7/2021
Time changes and cold weather always create more need for caution. It gets dark earlier and the icy road conditions make for rough travels. Since we care so such much for our customers well-being, we've created these lists of suggestions to avoid incidents and injury.  We want to encourage each of our customers...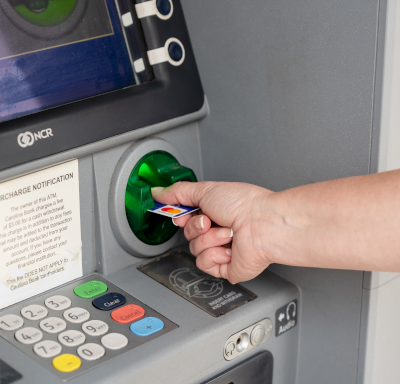 Card Skimming, Shimming, and Security
Posted on 1/3/2021
Skimmers and shimmers are devices used by criminals to harvest information from payment terminals (found on ATMs, gas pumps, drink machines, etc.) on any unsuspecting person. This is done by the use of small and malicious external devices, placed by...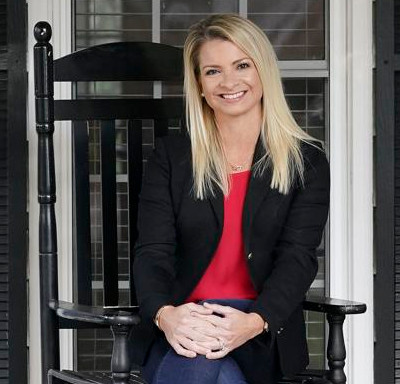 Florence Chamber Business Person of the Year
Posted on 12/02/2020
Congratulations Vera Beasley Herbert! Carolina Bank Vice President, Vera Herbert has been named Florence Chamber Business Person of the Year at the Greater Florence Chamber Annual Membership...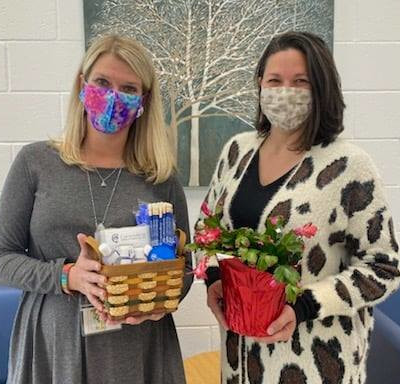 Congratulations to Lamar-Spalding Elementary School!
Posted on 11/18/2020
As the new school year settles in, Carolina Bank wanted to present the new Lamar-Spaulding Elementary School with a housewarming gift. The Lamar community is blessed to have such wonderful accommodations...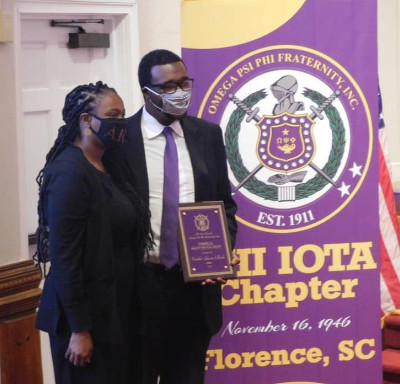 Omega Man of the Year!
Posted on 11/17/2020
Congratulations Shawn Ellerbe! One of our best and brightest has been recognized as the the Chi Iota Chapter's Omega Man of the Year! Shawn is a kind-hearted and diligent compliance officer, and he's also a tremendous contributor in our community. He...
Blog Archive
Search our archive for previous blog entries here. Find instructional literature about our products, details of past offers, or pleasant memories of community events and charitable giving within our region. Can't find what you're looking for? You can always use the search button at the top of the page.