CarolinaLink
Login to Your Carolina Bank Account
Internet banking has never been easier. Login today to
 easily manage your accounts, submit transfers, establish payments and more from the comfort of your home or in-between tasks at the office. 
Access our secure online platform, CarolinaLink, by pressing the button below. If you need any assistance in using our online banking platform contact your nearest Carolina Bank branch today or submit an issue directly to our support staff.
Bill Pay
How it Works
With Carolina Bank's hassle free Bill Pay system you can automatically pay
reoccurring
 bills and save yourself valuable time. You can specify the increment of time: weekly, monthly, annually, etc. and your amount to pay. We'll then allocate the funds from your designated account and send it to the payment recipient for you.
Y
ou can cancel, reschedule, and change amounts at any time. You can even manage payments from your Carolina Bank app. Get started today by logging into your existing online account and navigating to the Bill Pay tab. Mobile Banking users can visit the payments tab in the app menu for a quick setup.
Perks and Payments:
An added advantage of Bill Pay; we'll mail checks to those recipients\companies who only accept checks. Also, i
f the amount varies by month, i.e. a power bill, you can still setup the payee as a recipient then simply enter the amount on each invoice and submit near due date. 
Here are some possible payments to automate: 
Utilities (Water & Power Bills)

Church Tithes & Charities
Trash Pickup 
Allowances
Tuition
Rent
And More
Cash Management Portal
Cash Management Accounts
Complex finances call for sophisticated solutions. 
Manage your various business transactions via our simplistic Cash Management Portal and organize your fiscal data into one central account.  Our technologically advanced yet intuitive online platform allows you to manage your money without looking at multiple accounts of differing function. Carolina Bank Cash Management Accounts (CMAs) allow you to monitor all finances (checking, savings, investments, etc.) at a single place. You can also have multiple users/ authorized signers with the ability to send wires and setup ACH payments. Talk to your local Carolina Bank today about starting a Cash Management Account. 
Advantages of CMAs:
Here are some additional advantages of a Cash Management Account:
Obtain Account Balances
Obtain Account Activity
View Statements
View Check Images
Make Transfers
Make Loan Payments
And More
Already have a CMA? Press the button below to login.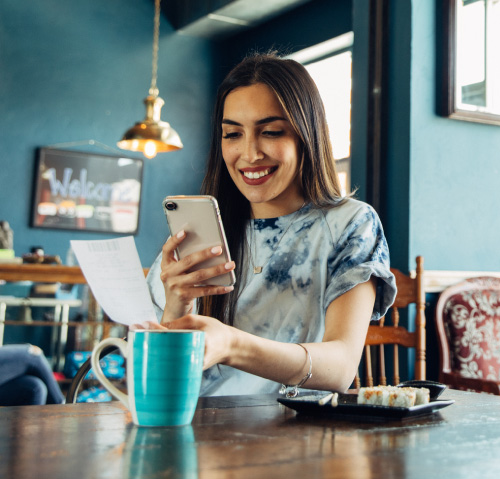 Convenient Mobile Banking on the Go!
Check your balance, transfer funds, pay bills and much more wherever you are. You can even deposit checks with our secure Mobile App.