Features and Benefits: 
$100.00 deposit to open

Enhanced MasterCard Debit Card

24/7 access to Online Banking, BillPay and Telephone Banking at no cost
Optional $500 No Bounce Banking Overdraft Privilege after 30 day qualification period *subject to disclosed conditions
$5.95 Monthly Maintenance Fee

Fee reduced by $3.00 with e-Statement enrollment
Fee reduced by $2.95 with $5,000.00 minimum daily balance
Or earn a $5.95 Relationship Credit toward the $5.95 Maintenance Fee if a $25,000 or more combined Average Balance is maintained in the Checking, Savings, CD, ad IRA accounts linked to your Profile.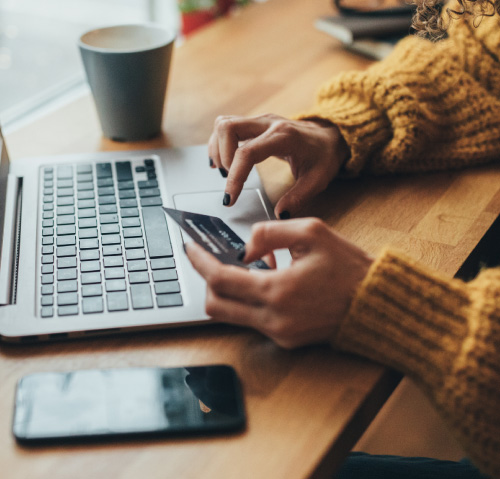 Your Carolina Bank Debit Card 24/7
Your Debit MasterCard from Carolina Bank comes with more features than ever. Manage your card from the Carolina Bank Mobile App, and you can setup some of our Advanced Card Controls. You can choose to be emailed, alerted via app or SMS texted of suspicious activity. You can also toggle the activation of lost or stolen cards with ease, preventing fraudulent use.