Carolina Bank offers various competitive credit cards that reward travel, merchandise , gift certificates, or cash on everyday purchases!  Apply below right now and we can help you find unclaimed benefits in your expenses. Browse the catalog to see what cards best fit your lifestyle, or talk to your local Carolina Bank branch for advising. Whichever product you choose, you'll find a card that will add value to your buying experience, along with the convenience of making one monthly payment.
Choosing the right credit card is easier than ever. No matter which card you choose, you'll enjoy important features like:
EMV smart chip technology for added security
Mobile purchasing capability for added convenience
Plus much more!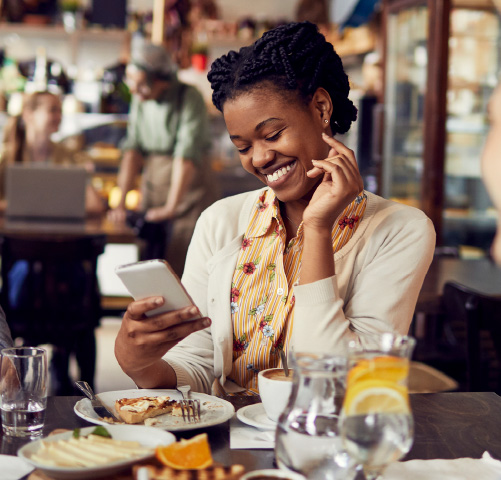 The Perfect Checking Account for You
Our checking accounts are tailored to meet your needs. Whether you need something budget friendly or an interest bearing account with all the bells and whistles, we have the perfect account for you.